Our new office has opened at 505 East Algonquin in Algonquin, IL! REALTORS, it's time to associate with a GROWING Company!
Tanis Group Realty carries an average of 300 – 400 REO listings and all leads go to our agents participating in our Leads Program. The leads program is a great way to enhance or kick start your current real estate production. Our systems generated 1200+ leads in the last two months! In 2015 we have closed over 300 properties!
We are always looking for experienced, independent, reputable and energetic REALTORS® to join our organization.Our sales associates either work from the office or from home and have the tools necessary to stay connected and provide superior customer service to their buyers and sellers.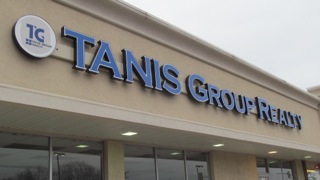 TANIS Group Realty offers the following benefits to our associates:
No monthly office fee*

Lead Program participation for full-time agents

iPad paperless systems

Highly competitive commission structure with 70% to 100% payout on your SOI-generated business

Free, enhanced web site with complete consumer MLS and IDX searches, lead tracking and automated customer contact program

Free Post Signs with panels including installation and removal**

Free email program

Non-competing, experienced Managing Broker/Sales Manager
TANIS Group Realty is currently seeking agents to cover the following Chicagoland areas:
Chicago
All Suburbs
McHenry County
Kane County
Lake County
DuPage County
For a confidential, no-obligation interview contact:
Or call: 847-594-4215
*You are responsible for your REALTOR fees and dues.
**Custom riders not included